The European Agricultural Fund for Rural Development: Europe investing in rural areas.
Who we are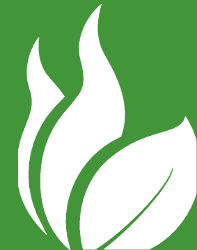 BioLake is a young enterprise founded by five agricultural entrepreneurs and ATO in the province North-Holland. Biolake focuses on the development and marketing of an entire process to create sustainable fuel from dry organic, agricultural residues. The process involves agricultural waste streams delivered by farms turned into a biofuel, based upon a combination of an improved torrefaction technology and subsequent pelletizing operations. Market and technology studies have proven the feasibility of the concept, both economically and technically. At present a full production unit is being developed.
The final product will be the BioPellet. It meets all the requirements for the use in residential and industrial pellet heaters and for co firing in coal power plants. As residues are present all over the World, production of BioPellets can take place all over the World.
"Our mission is to add value to organic residues by converting these into bio fuels, thus creating a stronger income base for the Agricultural sector and contributing to a sustainable energy system."
This project was supported by the European Agricultural Fund for Rural Development.